Allemande
Paul Galbraith Plays Bach & Mozart
© 2015 GuitarCoop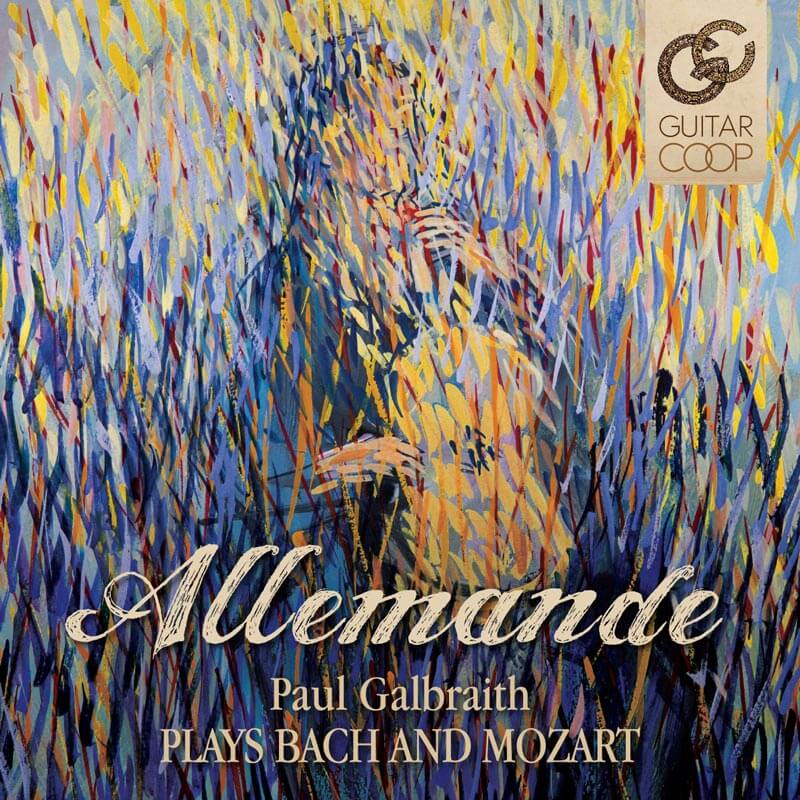 View Tracks
J.S. BACH (1685-1750)
Allemande, from Lute Suite in Em, BWV996
W.A. MOZART (1756-1791)
Allemande in Cm (trans. Em) from Baroque Suite in C, K399
W.A. MOZART Keyboard Sonata in Bb (trans. E), K570
Allegro
Adagio
Allegretto
J.S. BACH Lute Suite in Gm (trans. Am), BWV995
Prelude
Allemande
Courante
Sarabande
Gavottes I&II
Gigue
J.S. BACH Cello Suite in G (trans. D), BWV1007
Prelude
Allemande
Courante
Sarabande
Menuets I&II
Gigue
Paul Galbraith Performs Mozart, Bach & Britten
Recorded at Capitol Records
© 2009 Mashulka Productions all rights reserved
View Tracks
Wolfgang Amadeus Mozart
Sonata K. 280 in F (trans. A)
Assai Allegro
Adagio
Presto
Benjamin Britten
Nocturnal after John Dowland Op. 70
Musingly
Very Agitated
Restless
Uneasy
March-like
Dreaming
Gently Rocking
Passacaglia
Slow & Quiet
Johann Sebastian Bach
Cello Suite No. 4, BWV 1010 in Eb (trans. C)
Prelude
Allemande
Courante
Sarabande
Bourrees 1 & 2
Gigue
Isaac Albéniz
Cantos de España, Op. 232, B. 44
Bajo la Palmera (Under the Palm Tree)
Maurice Ravel
Ma Mère L'oye (Mother Goose Suite)
Le Jardin Féerique
J. S. Bach.
Chorale Organ Prelude in F minor, BWV 639
'Ich Ruf' zu dir, Herr Jesu Christ'
French Impressions
Debussy & Ravel
© 2006 DELOS INTERNATIONAL INC.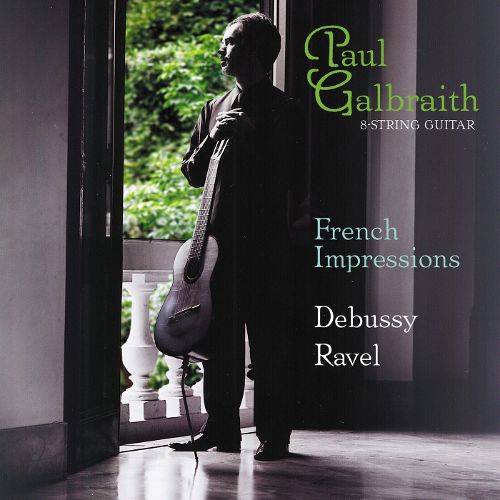 View Tracks
Claude Debussy
Préludes, Book 1
No. 8: La fille aux cheveux de lin
Children's Corner
I. Doctor Gradus ad Parnassum
II. Jimbo's Lullaby
III. Serenade for the Doll
IV. The Snow is Dancing
V. The Little Shepherd
VI. Golliwogg's Cake-Walk
Page d'Album
Pièce pour le Vêtement du blessé, L. 133
12 Études
No. 9 - Pour Les Notes Répétées
Élégie
Maurice Ravel
Pavane Pour Une Infante Défunte
À la manière de Borodine
Prélude
Ma mere l'oye
I. Pavane de la belle au bois dormant
II. Petit poucet
III. Laideronnette, impératrice des pagodes
IV. Les entretiens de la belle et de la bête
V. Le jardin féerique
Menuet sur le nom d'Haydn
In Every Lake the Moon Shines Full
Folk tunes from Spain, Scotland, Greece, Hungary and Norway
© 2001 DELOS INTERNATIONAL INC.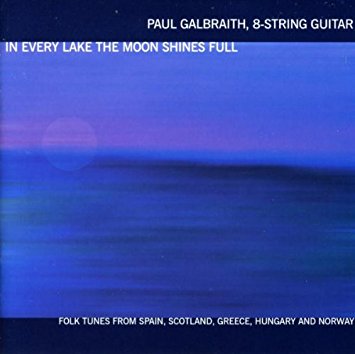 View Tracks
Tonadas (on Spanish Folk Tunes) Volume 2 (1957)
Joaquín Nin-Culmell (b. 1908)
[14] Canción del Labrador (León)
[15] Copla Castellana
[19] Canción Otoñal (País Vasco)
[21] Seguidilla Murciana
[22] Canción de Trilla (Murcia)
[24] Muñeira (Galicia)
Songs of the Hebrides (Scotland)
Marjory Kennedy-Fraser (1857-1930)
The Troutling of the Sacred Well
Oran Luaidh - An Island Fulling Scene
Iona Boat Song (arr. M. Nolan / P. Galbraith)
The Rune of Columcill (Columba of Iona)
Hebridean Dance-Port a Bial
Miniatures of Greek Folk Songs (1945-51)
Yannis Constantinidis (1903-1984)
[1] I bless with my hankerchief
[2] A woman dragging a handkerchief
[3] Wake up!
[6] Telly, Vasili...
[4] This summer...
[5] I entered a new boat...
[8] Merry christmas
[7] Little apple tree on the cliff...
[12] Girls, join the dance...
[9] My heart opens
[10] Bitter orange tree in bloom...
[11] Mother, I told you...
[13] Mother, the Turks, the Franks...
[14] What you have done to me, I will do to you...
[15] I will begin...
[16] Some Water, Mrs. Vangeliò...
Aries de la Mancha (Songs from La Mancha)
Federico Moreno-Torroba (1891-1982)
[1] Jeringonza
[4] La Pastora (The Sheperdess)
[3] Copilla
[2] Ya Llega el Invierno (Winter is Upon Us)
[5] La Seguidilla
"For Children" Hungarian Folk Tunes, Volume 1 (1908-1909)
Béla Bartók (1881 -1945) (arr. Szendrey-Karper/Galbraith)
[11] I Lost My Young Couple
[14] The Poor Lads of Csanád
[15] The Street of Istvánd
[17] My Little Graceful Girl ("Körtánc")
[13] A Lad was Killed ("Ballada")
[6] Hey, Tulip, Tulip! ("Tanulamány")
[25] László Fahér Stole a Horse
[26] Go Round, Sweetheart, Go Round
[20] Drinking Song ("Bordal")
[10] Walachian Game ("Gyermektánc")
[21] Parsley and Celery
[30] The Sun Shines Into The Church ("Gúnydal")
[31] Stars, Stars, Brightly Shine 1:01
Norwegian Folk Tunes from Op. 66 (1897)
Edvard Grieg (1843-1907)
[1] Cattle Call
[3] A King Rules in the East
[4] The Song Of Siri Dale
[9] Small Was The Lad
[12] Ranveig
[1] There Stood Two Girls
[14] In Ola Valley, In Ola Lake
Lute Suites of J.S. Bach
BWV 995 - BWV 998
© 2000 DELOS INTERNATIONAL INC.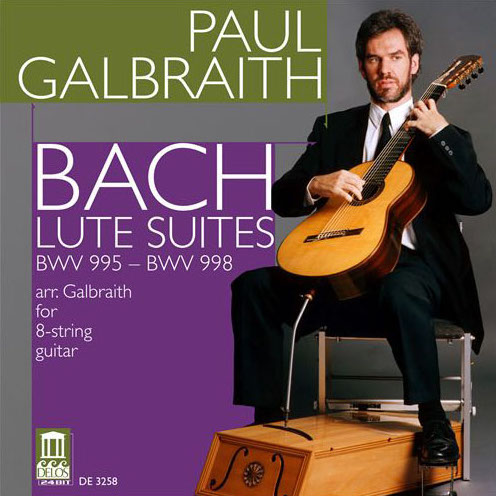 View Tracks
Suite in G Minor, BWV 995 [trans. A. Minor]
Prelude; Presto
Allemande
Courante
Sarabande
Gavotte
Gavotte II en Rondeau
Gigue
Suite in E Minor BWV 996
Prelude; Presto
Allemande
Courante
Sarabande
Bourrée
Gigue
Suite in C Minor BWV 997 [trans. B. Minor]
Prelude
Fugue
Sarabande
Gigue
Double
Prelude, Fugue and Allegro in E-flat Major, BWV 998 [trans. D. Major]
Prelude
Fugue
Allegro
Paul Galbraith Plays Haydn
Sonatas arranged for 8-string guitar
© 1999 DELOS INTERNATIONAL INC.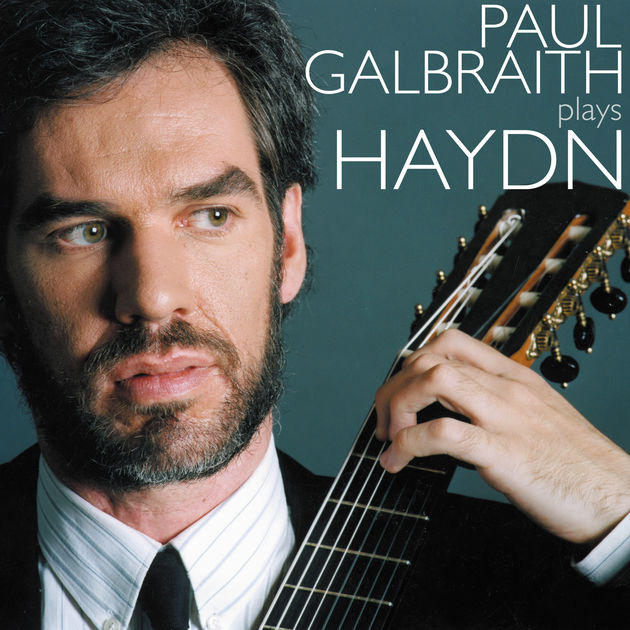 View Tracks
Sonata for Piano in C major, Hob. XVI:46 [orig. A-flat major]
Allegro Moderato
Adagio
Finale - Presto
Sonata for Piano in A major, Hob. XVI:47 [orig. F major]
Moderato
Larguetto
Allegro
Sonata for Piano in B minor, Hob. XVI:44 [orig. G minor]
Moderato
Alegretto
Sonata for Piano in C major, Hob. XVI:2 [orig. B-flat major]
Moderato
Largo
Menuet and Trio
Bach • The Sonatas & Partitas
for unaccompanied violin
© 1998 DELOS INTERNATIONAL INC.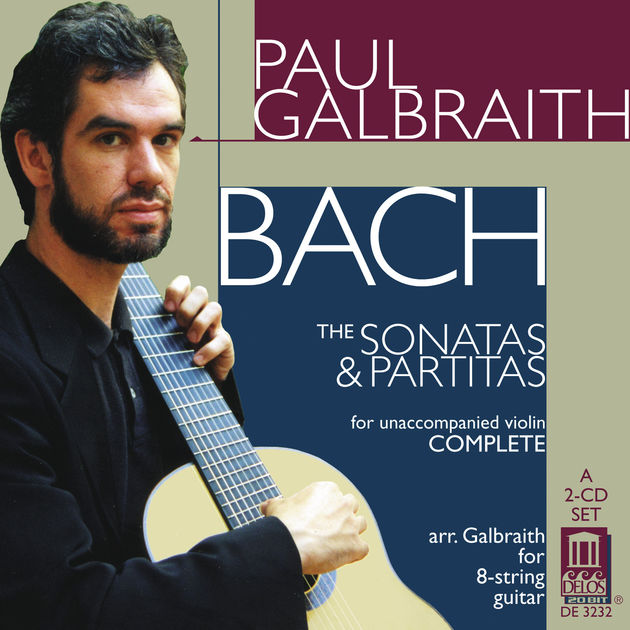 View Tracks
Disc 1
Sonata nº 1, BWV 1001, in A minor [orig. G minor]
Adagio
Fuga
Siciliano
Presto
Partita nº 1, BWV 1002, in B minor
Allemanda
Double
Corrente
Double
Sarabande
Double
Tempo de Borea
Double
Sonata nº 2, BWV 1003, in B minor [orig. A minor]
Grave
Fuga
Andante
Allegro
Disc 2
Partita nº 2, BWV 1004, in E minor [orig. D minor]
Allemanda
Corrente
Sarabanda
Giga
Ciaccona (Chaconne)
Sonata nº 3, BWV 1005, in D major [orig. C major]
Adagio
Fuga
Largo
Allegro Assai
Partita nº 3, BWV 1006, in E major
Preludio
Loure
Gavotte en Rondeau
Menuet I
Menuet II
Bourrée
Gigue
Introducing the Brahms Guitar
featuring works by Dowland, Bach, Henze, Brahms and Grieg
© 1996 Watercourse • Watercourse Recital Series/Eclectic Records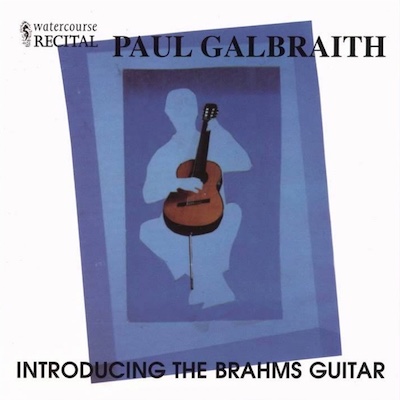 View Tracks
John DOWLAND (1563-1626)
Sir John Langton's Pavane
Fantasia
J. S. BACH (1685-1750) • 1st Lute Suite in E minor BWV 996
Prelude; Presto
Allemande
Courante
Sarabande
Bourrée
Gigue
Hans Werner HENZE (1926-2012) • 3 Tentos (1958)
I
II
III
Johannes BRAHMS (1833-1897)
Variations on an Original Theme Op. 21A
Edward GRIEG (1843-1907) • Norwegian Folk Tunes Op. 66 (selected)
Cattle Call
A King Ruled in East
The Song of Siri Dale
Small was the Lad
Ranveig
There Stood Two Girls
In Ola Valley, In Ola Lake